16 Tips When Dating Online to Actually Find Success
Dating isn't what it used to be, thanks to dating online gaining traction in recent years. 
From getting matched, to having a conversation, to finally meeting in person for the first time.
While there's still a social stigma attached to dating online, we can't deny that it has become one of the best ways to meet someone.
You'll get to know women who you'll never get a chance to meet in your usual social setting.
You'll be able to connect with women from around the world.
Gone are the days when it was embarrassing to tell your friends you met this girl while dating online. 
So how can you improve your chances of finding a partner without burning out? 
Here are 16 tips when dating online that'll help in finding the love of your life.
1. Pick Your Platform Of Choice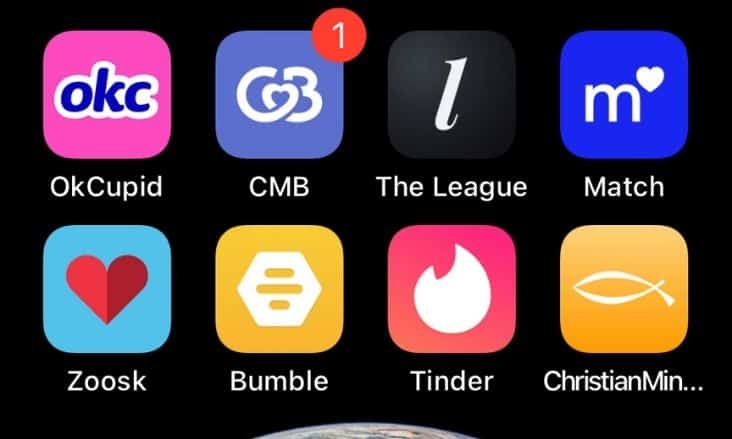 Finding a suitable online dating platform can be very daunting.
Especially if you're new to the concept of dating online, you might not know where to start.
With so many options, it has evolved to the state where different platforms attract different audience.
If you're wondering what's the #1 tip when dating online, it's to pick the right platform.
You need to take some time to evaluate all options available before making a choice.
Some platforms such as Tinder have a reputation for being a hookup-only site.
While others such as eHarmony are more tailored for lasting relationships.
Before laying out your options, you need to be clear about what you're looking for.
You might be wondering… why not just use all apps at once?
The thing is, dating online requires time and a certain level of dedication to get matches.
You will not be able to juggle multiple platforms and hope to find success in all.
Over time, you'll realize that it takes a toll on you and you'll experience burnout.
After all, you should only swallow as much as you can manage. 
Can you imagine trying to establish a connection with every girl you match? 
It'll reduce the effectiveness in areas you should focus on – to find someone compatible.
Choose the platform wisely when dating online, and adjust your preferences.
2. Use A Killer Profile Picture
As the saying goes: A picture speaks a thousand words.
To attract someone, it's crucial to nail your first impression.
When dating online, your profile picture dictates the first impression.
Like how a beautiful girl will catch your eye, a killer profile picture will do the same.
When any woman lands on your profile, the first thing they see is your profile picture.
If you didn't manage to capture her attention right there and then, all is gone.
Ever notice you didn't even bother to look at the rest of the profile when the girl's picture is badly taken?
For your very first picture, make sure your face is visible. 
Don't show a group photo where no one can tell it's you with a single glance. 
Make sure your features are clearly defined and it's the best picture of yourself. 
One recommendation is to give a killer smile. 
A charming smile tends to appeal to most girls as it makes you seem approachable.
The best number of pictures to have in your profile is 6.
Use the remaining pictures to showcase your personality and keep it fun. 
It can be anything that represents you: photos of your travels, with your friends, playing the guitar, etc. 
Tell a story about yourself with the 6 pictures.
And you'll greatly increase your chances when dating online.
3. Profile Reflects Who You Are
Most online dating platforms let you fill in a profile, to reflect your interests and personality. 
You might be wondering… does anyone read those profiles?
The fact is, profiles are very important to make yourself stand out from the crowd.
Avoid generic and cliche bios such as "I like to have fun". or "I love my job". 
These types of bios don't reveal a single thing about who you are and show sloppiness.
Instead, say something that properly reflects who you are.
It doesn't have to be a long paragraph but make sure it's uniquely you.
A good tip when dating online is to talk about your hobbies.
An example can be "Hiking nature trails in the day, cozy movie nights with you at night".
If you love traveling, write about the places you've been. If you have pets, write about them. 
The more specific you are in your profile bio, the better. 
It helps to build a deeper connection with the girl that views your profile.
A thoughtful profile that showcases who you are, what you like to do, and the kind of person you're looking for.
Many people often think it's not important to write a descriptive bio.
But a boring profile bio can make any person lose interest even if the looks are desirable.
4. Be Clear Of What You Want
You need to be clear about the type of relationship that you're looking for.
Whether it's no-strings-attached, casual dating, or seeking a serious relationship. 
You need to pick one and create your profile with that aim in mind. 
This is important as it saves you time from matching people with different pursuits.
If you're looking for a serious relationship and they're looking for a hookup, don't waste your time. 
Once you know that your views do not align, move on to the next one.
The beauty of dating online is that you'll be open to a wider pool of individuals.
Individuals who you might never have a chance to meet in your day today. 
Everyone dating online knows this, therefore they'll put in less effort. 
Set a clear intention for what you're looking for in a relationship and act accordingly.
If you are unsure, you will attract matches with different pursuits and wear you down.
Evaluate your match's profile and decide whether you are on the same page.
Everyone only has 24 hours to spend in a day.
You need to focus on people who align with your dating goals to find success.
5. Being Selective Of Your Likes
Sources state that 15% of Americans use online dating sites or mobile dating apps. 
Out of which, 80% of Americans agree dating online is a great way to meet new people.
Simply in the US, there's already a large pool of people using online dating platforms.
However, that does not mean you should just like every match you have.
If you're out on the street, would you go up to every single girl and talk to her? 
I guess not… you would choose someone who interests you.
What determines your interests? Her appearance, the vibe she gives, whether y'all can click.
Don't just like every single beautiful girl that you lay your eyes on. 
Be selective and spend time reading through their profile bio.
Have a feel of her characteristics and personality before pressing like.
Only when you determine they have the same wavelength as you, should you match her.
You wouldn't want to waste precious time talking and screening matches one by one.
Not only will you waste your own time, but you're wasting her time as well.
I know of guys who match everyone but don't bother to send a "hello" after matching. 
6. Have the Patience To Wait It Out
You took the best picture, and listed your profile bio to reflect your personality. 
You're eager, impatient, and can't wait to get your matches. 
But guess what, it takes time for matches to happen. 
Much less to meet someone with the same intensity and on the same wavelength.
Getting to know someone online takes time, much like any normal interaction. 
It might take you days, weeks, or even months to meet someone compatible. 
But that's OK, take time and have patience. 
You need to give the algorithm time to work its matching prowess. 
If you have not dated in a while, you are bound to become overly eager. 
But it is this impatience that will cost you in the long run as you'll become desperate. 
Rushing to get matches and liking anyone you see is not going to help you out. 
Yes… you might get more matches but are they compatible quality matches? I would guess not. 
Be patient, wait it out, and come back to the platform to check the progress.
The important thing is to stay positive, and treat it as a way to engage with new people. 
You do not want to be aggressive early on, only to lose steam over time. 
If that's you, take a time off the platform and come back when you're ready.
7. Send Your Messages Freely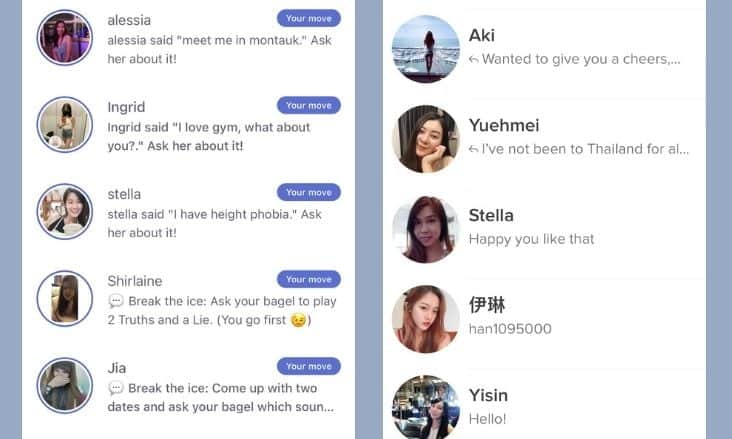 When you do match with someone you're interested in… what should you do?
Do you wait it out in a bid for them to text first, or play hard to get? Heck NO! 
Know that there are a ton of people using the online dating platform. 
If it's not you, many others are waiting to match the girl and text her. 
If you do match with her, don't be shy to send a message to connect right away. 
Sending a message does not mean anything, or that you're desperate.
It's simply the initiator of the conversation and an effort to know her better. 
Never wait it out and "hope" that the girl might text you first. 
If you want some progress, you need to take things into your own hands.
Sending messages when dating online doesn't cost you. 
It's as simple as pressing a single button, so don't inhibit yourself. 
If she tickles your fancy, send her a message and wait for her response. 
Only when you take the first step, will the girl advance.
8. The All-Important Opener
The opener to a conversation can make or break the potential match.
Send across the wrong text and that's the impression you'll make for yourself. 
While the right tone can steer the whole interaction to a good starting point. 
The first line from a person can mean a lot.
Make sure you stand out from the million of others and make a memorable impression.  
Ditch all the generic messages you can think of.
Imagine receiving a message "Hey, what's up?" or "how are you?" 
How are you supposed to react to that? 
"I am fine, thanks" and the conversation dies off. 
It's so painfully boring that you can't blame anyone for not replying to that message.
Put some thought in your opener and spend time reading through her profile.
All the information you need to create a personalized and interesting opener is there.
There's no excuse other than the fact that you're lazy to even do the bare minimum.
Share something specific to her and make your opener interesting. 
Make it known that you're someone fun and able to have an engaging conversation. 
When you send a specific opener, she'll be more compelled to reply.
9. Be Open-Minded About Your "Type"
Let's admit it! We all have an ideal type that we're looking for.
The petite girl / girl who plays volleyball / slender legs / blue eyes / etc.
There's always this girl we dream of that's our type.
But is it always so easy to find such a girl? Well, obviously not. 
When it comes to dating online, it pays to be open-minded toward your preferences. 
You get to meet a large pool of people when dating online. 
Be it overseas, of different races, or different religious beliefs like in ChristianMingle. 
There's a much lesser chance of meeting someone from the opposite side of the world if you're not dating online.
But who's to say there's no chance you'll hit it off with someone so wildly different?
If you never try, you'll never get to find out.
So step out of your comfort zone and interact freely as you'll never know what it'll lead to. 
At this point, it's important to be open-minded and not have any bias. 
Who knows? You might learn things by interacting with someone from a different culture.
The only one that's holding you back is yourself. 
10. Cut Off Those Not Texting Back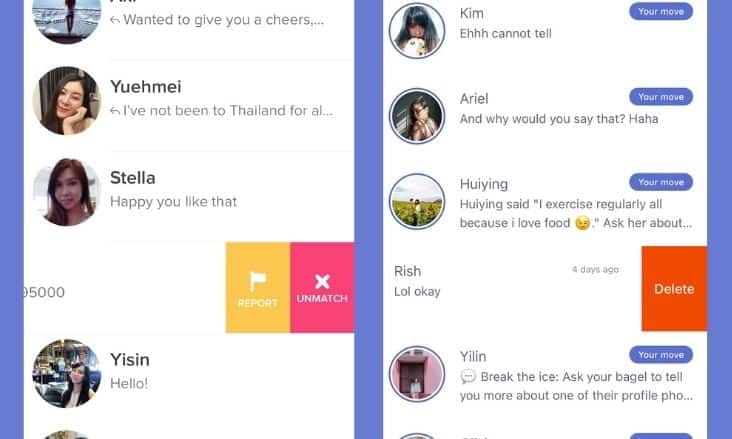 This tip when dating online is VERY important.
I've encountered countless guys who bash themselves just because a girl didn't text back.
I included, such a thing happened to me before.
I would let my mood get affected and lose faith in dating online. 
Unable to accept that my responses got ignored, I decided to give up totally on that app.
But what I learned is that, there are countless reasons why someone would not reply. 
It could be she's lost interest, she matched wrongly, she met her type, or she got busy.
Regardless of the reason, know that it does not affect you a single bit.
Especially when it comes to dating online where everyone is testing the market. 
There's no commitment whatsoever to reply to anyone on the platform. 
Don't beat yourself up over such a trivial matter. 
If a woman doesn't reply, don't bother and move on. Just leave them alone.
The worst thing to do is to send a double text when she doesn't give a shit. 
Spend your time wisely and only give your attention to an equally interested girl. 
That is where you'll get a much higher chance of landing a real-life date.  
A woman who wants to get to know you will reciprocate your advances. 
Her not responding has nothing to do with your looks or your personality.
Turn away, and channel your efforts on someone worth your time.  
11. Be Forthcoming And Transparent
Online dating sites or apps have plenty of attractive and very successful people. 
It might be tempting to inflate your lifestyle to make yourself more attractive. 
That might be true IF you are never going to meet her in person.
Never forget the purpose of dating online is to get your match on a real date.
It's so important to be forthcoming and transparent in your conversations. 
You need that so your match can know you for who you are. 
Likewise, I believe you would want to know someone for who she is. 
Get involved in a real conversation and make it a point to understand each other. 
Ask your matches about their likes and dislikes, their hobbies, and quirks. 
The more genuine you are, the better it will be in building a lasting connection. 
Imagine you finally got her out on a date, but you act differently from how you were when you were online. 
Do you think the date will see any progress? I doubt so.
It's important to be standing on common ground when you two meet. 
12. Go Premium On Your Favorite site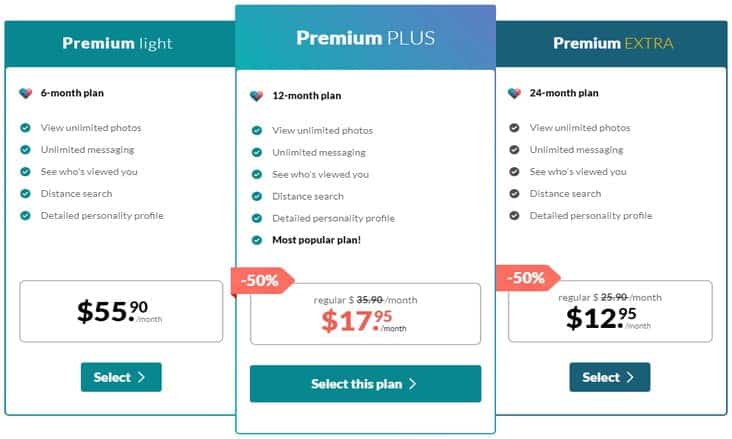 After trying out the many online dating platforms, you'll have your favorite.
Be it the ease of matching, audience pool that suits your preferences, or value for money. 
All these factors play a part in determining your favorite online dating site.
Most dating sites offer premium subscriptions to greatly increase the odds of a match.
Of course, you may continue with the free features if it works for you.
But for most, you would need to subscribe to its premium to unlock the full features.
I highly recommend picking your favorite and purchasing their annual subscription.
For sites like eHarmony and EliteSingles, the premium grants you access to so much more. 
But of course, there are also sites like Zoosk with sufficient free-to-use features.
One thing to note, be sure to thoroughly read all the potential benefits and make a fair comparison. 
The premium grants you access to thousands of profiles and gives you full control.
To greatly increase the chances of finding your dream girl, you need the premium. 
13. Don't Reveal All Your Cards
When you match someone, the experience is fresh, new, and interesting. 
As a result, many of us tend to share everything and anything.
Coming up with interesting topics, and sharing novel stories, in a bid to keep her interested. 
You might be able to pique her interest initially but soon, the novelty will die down.
You land a date and when you're out, you realize she already knows all about you.
During the initial phase, you have revealed everything about yourself. 
This is akin to completing the "getting-to-know-you" phase online. 
Dating online is great to connect with someone new, but the attraction is built in person.
Your aim when dating online is to get a rough feel of the girl and ask her out on a date.
Make sure you have something up your sleeve to keep the date interesting and fresh.
If you reveal all your cards, you've lost your most important edge – your novelty.
So keep messages short and flirty. but aim to connect with her.
Make her comfortable enough to agree to a date, but retain an air of mystery.
This balance is very important as you slowly build chemistry between you two.
14. Bring The Interaction Offline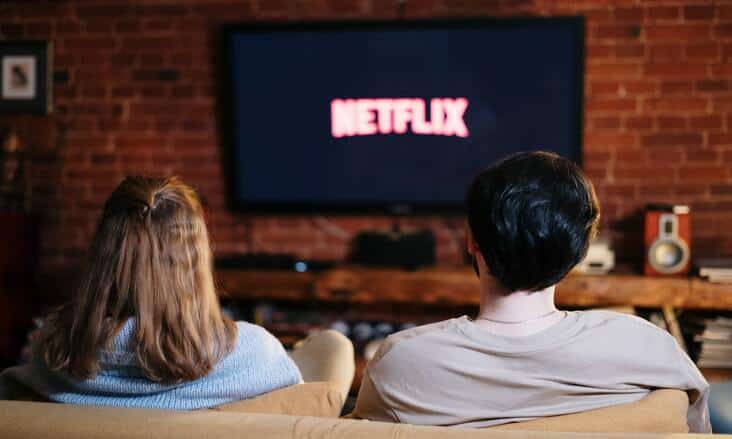 As mentioned, the ultimate goal of any online date is to bring the interaction offline. 
You'll want to go on a date and spend time together, to see if y'all hit it off.
If that's the goal, don't wait around for the "best" time – make it happen.
The longer you drag the conversation online, the more likely it will die out. 
As time goes by, topics get less interesting and enthusiasm dies down from both sides.
Many times I hear online dates that are going well, dying down after a couple of weeks.
Make it a point to be initiative and ask her out once you feel she's comfortable. 
There are cases where matches get trapped in an endless text conversation that goes on and on.
All because no one took the initiative to ask the other party out!
But here's the kicker… you NEED the in-person date to build chemistry.  
No matter how great the conversation, you need to meet her for attraction to happen.
Not meeting offline is one of the most common mistakes that men make when dating online. 
Use the information you have, and make the first date one to remember. 
15. Define The Relationship
Dating online is interesting but everyone using the platform wants to get off it.
To find someone compatible and equally interested, to build a relationship together. 
That might be true in theory but many use dating platforms for different purposes. 
Some are seeking thrills, some are finding friends, and some are just bored.
After a couple of dates, it's important to know if y'all are on the same page.
It's crucial to define the relationship when dating online after building a connection.
Let her know what you're looking for, and understand what she's seeking out of this.
At this stage, it's better to be direct and have all your questions answered. 
"Are you looking for a long-term relationship? How many dates do you have now?"
You need to make sure she's interested, or such questions will scare her off. 
If both of you want to get serious, delete the online dating platform together. 
Since you two met there, to take things to the next level, it should also end there.
But if you two do not have the same wavelength, it's better to move on.
You're saving time for both of you and cut off any connection before emotions develop.
16. Have Some Fun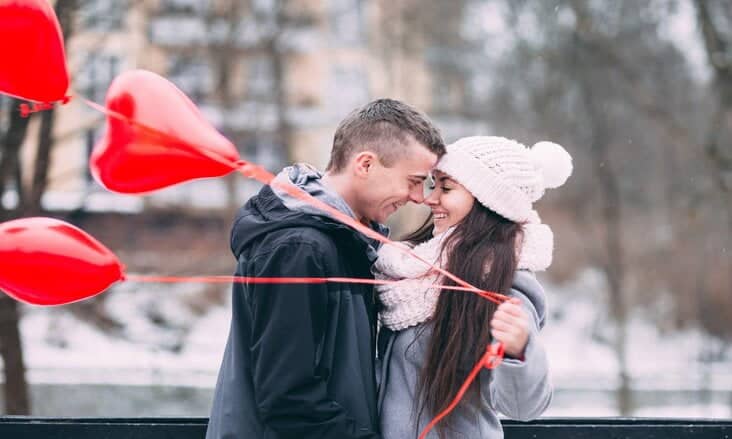 The last and probably most important tip when dating online – remember to have fun!
Dating online is not meant to be a chore where you dread the matching process.
Don't be pressured when dating online, it's not a job after all.
There's no scoring system where you'll be evaluated. Everyone is there to connect.
A good way to release pressure is to stop being fixated on finding the "one".
Making comparisons and taking things way too seriously to find your destined one.
You will find that dating online in such an aggressive manner will only drain you out. 
Relax and treat every match as a chance to know someone new.
Keep an open mind and use your heart to know the person. 
Flirt, crack jokes, chat about interesting topics, and meet up. 
Nothing is stopping you from having fun except your restrictions.
If you feel drained from using the platform, take a short break,
Deactivate your account and take some time off to do something you love. 
When you're ready, come back once again and this time; have some fun!
More Online Dating Tips To Get The Girl
Online Dating is a wholly different playing field from traditional dates. Use these articles to further up your online dating skills and secure your date:
To Sum It Up
Dating online can be intimidating and seem weird at the start. 
Especially for those who are trying their hand at dating online for the first time. 
If you are single and looking to expand your social circle to meet potential dates, then you should give dating online a shot. 
Like anything new, you'll be more successful in dating online if you step out of your comfort zone. 
Learn the ropes and familiarize yourself with dating online to get more proficient at it.
So there you have it! 
Hopefully, this guide is enough to get you started, and use these tips when dating online to win the game.
You'll have to invest time and effort, but the rewards will be well worth it.