Start A Conversation With A Girl On Facebook – 3 Awesome Tips
The internet has made online dating the new norm. 
Online dating platforms brought in a new era for how people meet and interact. 
Swiping right is now all you need.
To connect with your potential match and chat with them.
But what happens when the girl who catches your eye is on Facebook? 
Facebook is versatile such that it offers a means for you to initiate conversations.
According to Sources, 47% of people have expressed their attraction by liking, commenting, or interacting with their crush on Social Media. 
Now for the million-dollar question… 
How do you start a conversation with a girl on Facebook?
Get in her line of sight by commenting and tagging her photos. Review her profile to discern her likes and dislikes. Send her a greeting tailored to her preference and avoid any generic messages or long messages from the get-go.
If you are unsure of how to hold a conversation with a girl on Facebook.
Not to worry, we got you covered.
Clean Up Your Facebook Profile
When was the last time you checked your own Facebook profile?
Do you still remember the pictures that you were tagged in?
Probably not…
Now suppose the beautiful girl on Facebook checked out your profile.
She's interested, she wants to know you. 
But then chances upon a gallery of weird photos you were tagged in… 
That'll be your worst nightmare, wouldn't it? 
The very first thing you need to do is clean up your profile. 
Make the effort to remove all the weird photos you've taken over the years.
And delete all "self-pity" status updates from your feed. 
You know… messages like:  
"Why is this happening to me" or "Oh, how I hate my life"
Regardless of what it meant, DELETE it from your profile. Why? 
When you start a conversation with a girl on Facebook, the profile makes the first impression.
Do you want to portray yourself as a social and charming individual?
Or someone who's emotionally weak and has weird taste in photos?
Although you might feel annoyed and call it superficial, we can't really blame them. 
Tell me you did not check her out.
Even before starting a conversation with a girl on Facebook.
So keep your profile as clean as possible, and make a good impression.
The finishing touches will be to update your profile picture with your best photo.
So grab a friend with the DSLR and go snap some shots.
Think About Your Approach on Facebook 
Just chat her up on messenger to start a conversation with a girl on Facebook.
Sounds easy right? 
Well… there are some considerations before you reach out to her. 
How you approach, is very much situational. 
Do not jump in blindly, and put some thought before you message her.
Here are a few situations you might encounter:
1. A Random Girl You've Never Met
She's a total stranger you've never met in your life, much less talk to her. 
But her profile picture caught your attention and you want to chat her up.
Your only move is to send her a friend request, and pray she accepts. 
There's nothing you can do, except hope she's taken a fancy to you too.
This enforces the importance of cleaning up your profile.
If she's interested, she'll accept your friend request.
But if she did not even bother, it's better to move on.
You can send her a message but chances are low, as messages will be in the filtered inbox.
Desperation will only ruin things, so make sure not to go overboard.
2. Never Met Her But Have Mutual Friends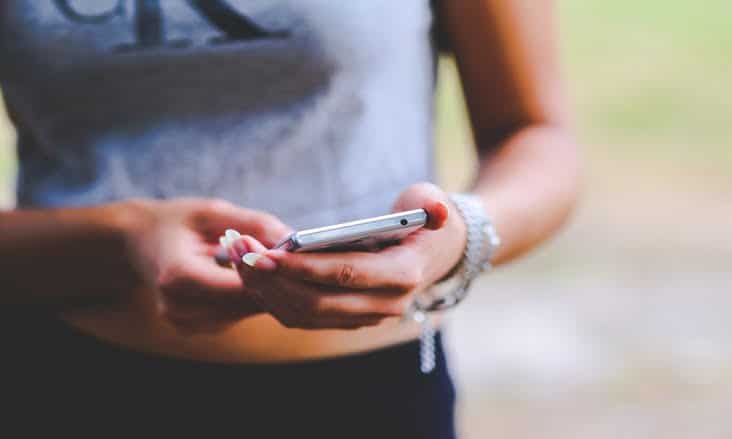 You may not know her personally but you two have mutual friends. 
This gives you the advantage as you can now draw a relation.
To mention your mutual friends is a great start, as it helps establish a connection.
Building a connection is so critical, to start a conversation with a girl on Facebook.
The best part?
It will increase the level of comfort, security, and trust between the two of you. 
Start by sharing or commenting on your friend's posts that are noticeable by her.
You're doing this to get on her radar, to let her take notice.  
3. Already Added Her As Your Friend
You two might not have spoken before, but she already knows who you are. 
If she's already on your friend list, start by commenting on her posts and pictures.
Don't go overboard, but sneak in comments from time to time. 
Once you build up a certain level of rapport, you can take things further. 
Look out for her replies and comments.
How quick she replies, and her enthusiasm in her response. 
Once you feel it's right, drop her a direct message on Facebook.
Make sure your conversation is interesting.
How To Start a Conversation With a Girl On Facebook  
Starting a conversation with a girl on Facebook – whom you barely know, can be difficult. 
You just can't seem to think of anything to relate to and pique her interest. 
But you know that the first move needs to be taken, to even start talking to her. 
Can't seem to think of anything good even after using up your brainpower?
Here's the best thing about Facebook. 
It's an online showcase of a person's life events and preferences.
You can know her likes and dislikes, interests and even her birthday!
The information is already there for you, so make full use of it.
You've warmed her up, but is it enough to strike a conversation?
Here are a few openers you can use that'll increase the chances of a reply.
BEFORE starting a conversation with a girl on Facebook:
1. Look Through Her Profile
Before starting a conversation, the very first thing you must do is check out her profile.
As mentioned earlier, there is tons of information that can give you the advantage. 
Get a feel of her likes and dislikes, her favorite holiday destinations, lifestyle, and lots more. 
Screening through her profile allows you to know her better. 
This gives you a big advantage when starting a conversation with a girl on Facebook. 
OPENERS to start a conversation with a girl on Facebook:
2. Recent Travel Destinations She Visited
Travelling brings about fond memories. 
What better way to start a conversation with a girl on Facebook. 
Then to chat about a topic that evokes happy memories?
You might have noticed she went overseas recently, or she's an avid globetrotter. 
Open the conversation by asking about her favorite holiday destination. 
She'll be more open to sharing her experiences and a great way to make the conversation enjoyable.
This topic also provides tons of flexibility. 
You can share your experiences or suggest places to visit.  
So keep an eye out for her traveling preferences. 
It's even better if you've been to the country as well, to better relate to her.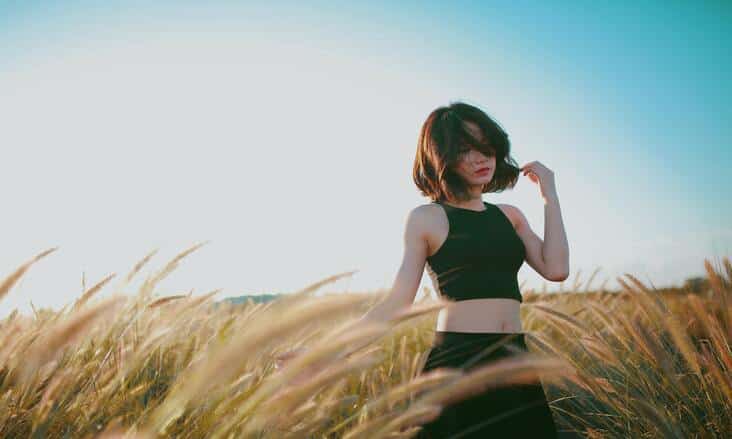 3. Chat About Similar Interests
Noticed that she has a passion for a particular activity; cooking? Has a puppy?
Find something you can relate to, or share the same interests. 
Start a conversation with a girl on Facebook, talking about common interests.
You need to figure out her interests so that you two can relate. 
This is the best way to start your conversation without making her awkward.
There's a better chance of a receptive reply if you chat about something she loves.
If you need more help, use these 23 tips to greatly boost your texting game.
Mistakes To Avoid In Your Opening Facebook Message
You may be able to find relatable topics. 
She may be responsive to your comments, and you feel a connection with her. 
You find the time to be just right and drop her a message on Facebook.
Despite the good start, a single mistake can destroy the initial connection.
Here are the deal-breakers to avoid when starting a conversation with a girl on Facebook.
If you turn her off, you've lost your only chance. 
1. Sending A Generic Greeting
You can't start any conversation without a greeting.
But what will you say to her? "Hi", "Hello" or "What's up"?
These are generic greetings that anyone can send. 
They serve no purpose and do not add any value to the conversation.
Do you think such a greeting gives her an incentive to reply?
To get a positive reply, you need to stand out! 
Avoid generic greetings that anyone can send. 
Tailor a greeting based on her preferences. That's what the initial research was for.
Only when she replies, will there be hope for you to take things further. 
2. Crafting Long Messages
NEVER send long and boring introductions. Period.
A good rule of thumb is to keep your messages short – 1 to 2 sentences.
You thought of something interesting, but it's a paragraph of text? Scrape it.
Think about it… she barely knows you. 
The most you and her can be at this point – acquaintances. 
Would you take the effort to read a long message from a total stranger?
Probably not.
You'll turn her off and there goes your chance to strike up a conversation with a girl on Facebook. 
Make sure to keep your messages short and sweet. 
3. Acting Like a Creepy Stalker
Keep in mind that you're getting to know her. 
When trying to get under her radar, don't comment on all her pictures.
Or worse still, spam her inbox with messages. 
This should be pretty obvious, but you'll come off as a stalker. 
Avoid personal topics she has yet to share.
Even if you know about it from scrolling her Facebook feed. 
Knowing too much makes you look like a creep that is stalking her profile.
When starting a conversation with a girl on Facebook, don't reveal all your cards.
Having a meaningful conversation is your priority.
More Online Dating Tips To Get The Girl
Online Dating is a wholly different playing field from traditional dates. Use these articles to further up your online dating skills and secure your date:
To Sum It Up
Starting a conversation with a girl on Facebook may be foreign to you.
It will definitely take some getting used to. 
To start a conversation with someone you've never met. 
But practice makes perfect, and with enough tries; you'll get the hang of it.
The most important thing is to get it right the first time! 
So there you have it. 
Our tips on how to start a conversation with a girl on Facebook.
Use this as a guide to follow to get the hang of it. 
Practice, practice, practice!
To start a conversation, it often starts from a single message.