Ultimate Guide To Texting a Girl – 23 Tips To Win The Game
You got her number from the initial approach. 
But after some time texting her, the conversation falls short.
You send a message only to see it ignored. The girl saw it, but there's no response. 
And with that, all hopes to secure a date are dashed.
You might think that the failure is because of the initial contact, or they're not interested. 
But more often than not, the problem lies in the small details.
The fact that she even considers giving her number, means that she's interested. 
What does it mean when it comes to texting a girl – the right way?
Keep your texts short and make sure it's something of value instead of a senseless question. Add humor to your texts to keep them light and fun. Do not eagerly wait for her response but rather, create some space between your responses.   
The Purpose of Texting a Girl
Before we even talk about texting a girl you like. You need to understand the purpose of texting. 
Texting is just a communication tool for you to keep in contact. 
But even so, is texting important? Heck yeah!
Sources state that texting has the power to both help and hinder relationships.
Whether to stay in touch or using it to avoid difficult situations.
The purpose of texting a girl can be summed up to 3 points:
You are trying to start a connection when you're texting a girl
You want to nurture your relationship to the point you can start flirting
You want to stay in touch until you see her again
The main goal of texting a girl is to build rapport with her. This is so that you can ask her out on a date. 
You need to be clear on this before even texting a girl.
3 Rules To Texting A Girl You Like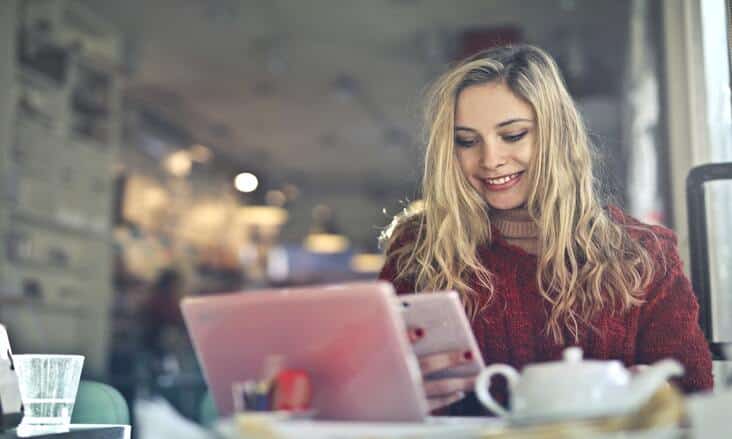 You understand the purpose of texting a girl.
But how do you build rapport and get her out on a date? 
Here are three rules when it comes to texting a girl you like.
1. The Message Must Contain Value
There is no point in trying to start a conversation.
When you're sending her a message that does not contain any value. 
I'm referring to texts like: "How's your day?" 
The generic texts can be sent by anyone.
When texting a girl, craft messages that she does not necessarily have to answer.
But intrigues her so much that she still would want to regardless.
How do you even do that?
For example, "I was working and for some reason, you came to my mind, so I'm here to say hi". 
This gives her the desire to reply to you.
You're letting her know you're thinking of her even when you're busy.
Does the message contain anything special? 
Not really… but you're adding a subtle hint that she's on your mind. 
It makes her feel special, and it'll compel her to reply!
2. Send Short Messages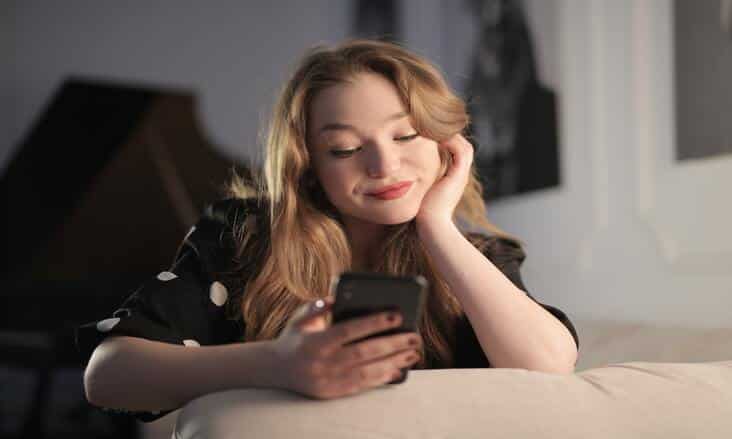 There's a saying: "Quality is better than quantity". That is definitely true when it comes to texting a girl.  
If you craft long essays every time you text, you will become predictable. 
Not to mention that it'll be tiresome to read every single word you typed!
Imagine that you're watching a movie. What excites you more, the trailer or the movie?
This logic holds when you are texting a girl. Give her a trailer and she'll crave to talk to you. 
Make your messages count, and keep it short. 
3. Add Some Space Between Texts
Once again, the whole point is to not become predictable.
Have you ever waited for a girl's reply for hours?
And when she finally responds, you're jumping in excitement?
You need to replicate the same effect when texting a girl.
If you reply right away, you are removing the suspense entirely. So try not to reply right away. 
Get busy with your stuff, and reply to her when you feel it's appropriate. 
It can be 30 minutes, it can be half a day, depending on how busy you are!
How To Text a Girl You Like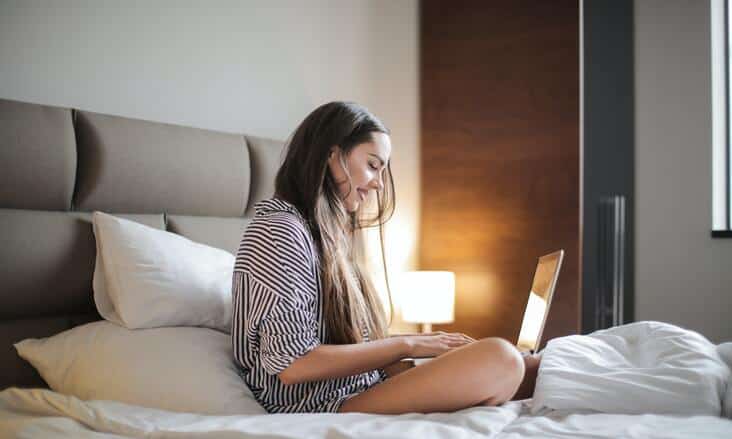 When a guy likes a girl, common sense no longer works on him. 
There will be times when you find yourself pondering on how to reply to a simple text message… 
Use these 9 tips to aid you in talking to the girl you like without any problems.
Don't worry, this happens to everyone. 
But if you do not know the tips to get it right, it will often lead to disaster. 
4. Be Subtle In Your Intentions
It's important to let the girl know your interest – without being too obvious. 
A girl can easily pick up the small details.
And before you know it, you have revealed your intentions. 
When it comes to texting a girl, NEVER be the guy that is waiting by your phone all day for her text. 
And when she does reply, you respond right away with a flood of texts. 
This will make you come off as being too aggressive and desperate. 
The girl will not need to wonder about your intentions.
As it is simply there for her to see in plain sight!
5. Use Emoticons To Your Advantage
It's good to use emoticons occasionally when texting a girl.
Use it to your advantage to spice up your conversation. 
Sending emoticons is a good idea because it brings more color to the chat. 
It can also be used to convey simple messages.
It can also be a cute indicator that you're flirting with them if used correctly. 
Which is exactly what you want them to think. 
But do not overdo it! Use it sparingly when it makes sense. 
6. Chat About Interesting Topics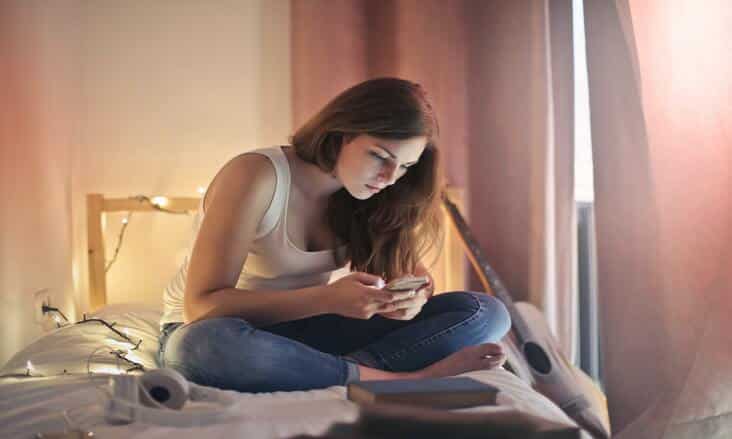 It is very common for girls to be texting many guys at once. 
Most guys are out there trying to strike up conversation after conversation. 
They do this without a clear purpose and no direction. The result? 
The girl gets bored as hell, and no longer wants to entertain them. 
It's your role to come in and stimulate interest when texting a girl.
Be someone that drives compelling topics and keeps them engaged. It is not as hard as it seems. 
Can be anything that interests her, as long as it's out of the ordinary. 
Do not be the guy that texts her "What's up?"
7. Send Passages That Ends With A Question
When you reply with a single statement, there's no incentive for the girl to respond. 
They might take it as you're done with the conversation.
And no longer puts in the effort to continue. So what can you do?
Add a question at the end to hook her in when texting a girl. 
Something that you would like her to share. This shows her that you're interested! 
Don't just respond with a single sentence when texting a girl.
Use conversation hooks to build up the rapport between you two. 
8. Don't be too Needy
Next time texting a girl you like, check the dialogue that you have ongoing.  
I'm sorry that I have to be the bearer of bad news. But if it's too one-sided, she's just not into you. 
What you want is a mutual, repeated exchange between you two.
Anything less, you're not texting her right.
NEVER send a girl multiple texts at once.
That is the worst possible thing you can do when texting a girl…
Text Messages To Get Her Attention
If you want to get her attention and reply to your messages.
You need to make sure your texts stand out!
Especially when she's getting so many texts from different guys.
Most text messages from guys follow the same template.
You'll want yours to be unique when texting a girl.
Getting the WOW factor is not as difficult as you think.
It can be one of the three categories – Humor/Interesting/Unexpected.
9. Text Her Something Funny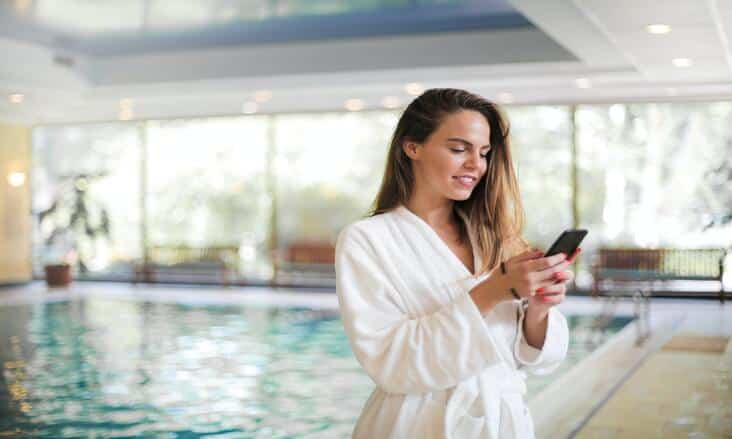 It might get stale after texting the same person for some time. 
Add some humor to keep the conversation fun and light when texting a girl.
You can be humorous but don't mistake it for making a fool out of yourself. 
Yes… that might bring some laughs right off the bat.
But she'll only see you as a comedian, and not a love interest.
What you want is a blend of humor and light flirting.
So put your creativity to the test and make her laugh. 
It makes your compliments sound more genuine instead of following a cliche script.
10. Text Her Something Interesting
Consider that most girls have multiple guys texting her at the same time.
Most guys ask about her day-to-day similarly when texting a girl. 
This makes the texts repetitive.
And her replies will become solely based on her mood.
To stand out from the rest, text her something that is out of the norm. 
When you encounter something interesting, share it with her!
For example: If she has a liking for Cats, snap a picture of the kitten you saw at your friend's house.
This will stir a more positive response as compared to "How's your day? 
11. Text Her Something Unexpected
This is my favorite method to capture attention when texting a girl.
What better way is there than to surprise her? 
"Hey, Jessica! I've got something REALLY important to tell you!"
Go with this premise to grab her attention.
When you catch her by surprise, you'll receive her full attention in that single moment.
This moment is significant as thoughts of other guys are out of the window.
Her mind space, at that time, belongs solely to you.
Make sure what you have to share is out of the ordinary and sound her out with urgency. 
These additional 4 tips when used, will get the girl to text you first.
Make Her Feel Special When Texting
Texting is the worst way for someone to express themselves. 
The reason being, it's simply a collection of words without any expression. 
So how do you make a girl feel special through text? 
Rely on your actions behind the texts instead of the words themselves. 
12. Remember The Small Details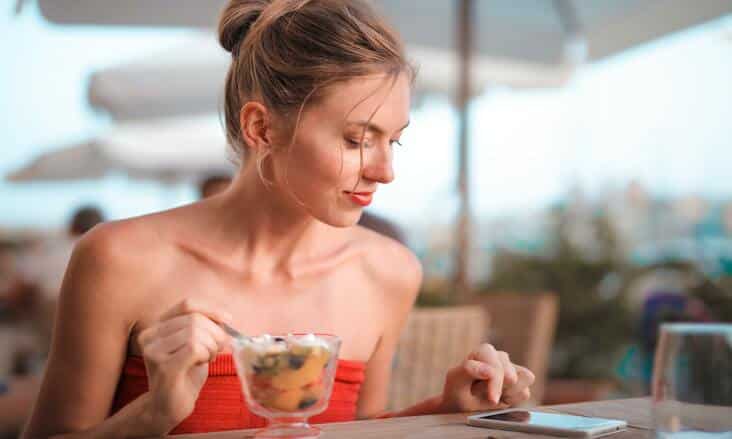 When texting a girl daily, she's bound to share events in her life. 
Be it the major ones, such as her birthday. Or the small ones, such as the visit to the pet store.
Make sure to remember the details.
It could be on a whim that she shared her activity, but that is a sign of trust. 
She trusts you enough to divulge her life events.
Simply check in on her after she's done and asks her about it. 
This will portray you as a guy that cares enough to keep track.
It might not seem to be anything special.
But it's the little details that matter the most when texting a girl!
13. Involve Yourself In Her Life
Involvement can come in many forms. 
The one that I'm talking about in particular is subtle involvement. 
Let me explain… when you're texting a girl and she shares her daily events.
She's trusting you. Period. 
When you're checking in on her, subtly ease your way into her life. 
For example, if she is at the pet shop, and tells you there's an adorable puppy she adores, you can say:
"You probably can't bear to leave the place huh? I would love to be there, to see the cute puppy and my cute girl."
You're signaling to her that you are interested in her activities. 
By doing so, you're subconsciously feeding her desire for you to be there with her.
Slowly but surely, she'll open her heart and let you into her personal space.
14. Flirt with Her
I cannot stress how important this is… Even though it might seem pretty self-explanatory. 
So many guys out there get complacent after texting a girl for some time.
They stick to safe texting and holding conversations to know her better. 
The safe approach is good, but it does not express your interest in the girl. 
After chatting for some time, the girl will simply regard you as a friend. 
Worse still, a chatting buddy to pass the time.
You need to flirt with her to build up the sexual tension.
Flirting is necessary if you want an intimate relationship! 
Build a solid foundation so things can progress after you get her on a date.
Tips To Improve Your Texting Game
Here are some tips that can give you a boost when you're texting a girl. 
To increase your chances of landing a date with the girl of your dreams.
15. Don't Be Too Serious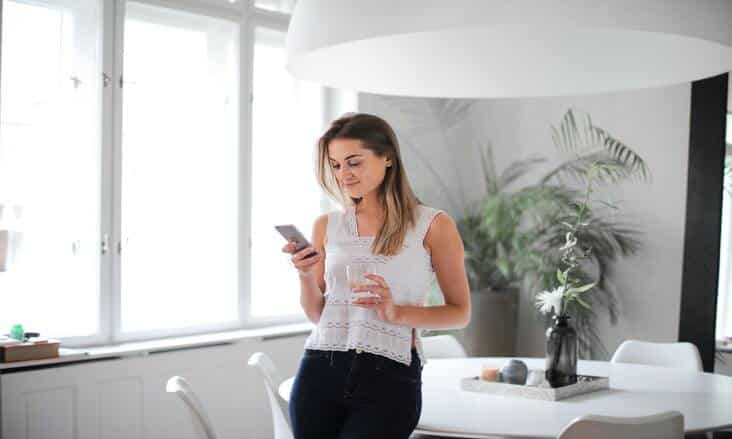 Texts should be light and fun.
You need to keep this in mind when you're texting a girl. 
If you continuously talk about serious topics, you will start to bore her. Jokes are a good choice! 
The reason being, they are great conversation starters and can get the momentum going.
You chanced upon something that you find interesting?
Simply send it over to the girl you're texting to share what you saw. 
Share the joke, and get some laughs from her.
16. Avoid Planning Too Far Ahead
You might be deeply in love with this girl you're texting. 
But NEVER talk about the future of your relationship through text. This is a big one… 
In the first place, you should never talk about the future too early.
If you're not even in a relationship with her, you'll scare her off. 
But if you need to talk about something serious, ask her out and talk to her face-to-face. 
Texting leaves too much room for miscommunication.
17. Be Clear And Concise
When you're texting a girl, always be as clear in your meaning as possible. 
Make sure you leave no room for misinterpretation on their part.
When there is a misunderstanding, it becomes easy to accidentally offend her. 
The worst-case scenario is that she's so triggered.
That she no longer wants to even talk to you. 
And with that, you would have sealed off any future chances you could have had with her.
Your Conversation Dies While Texting a Girl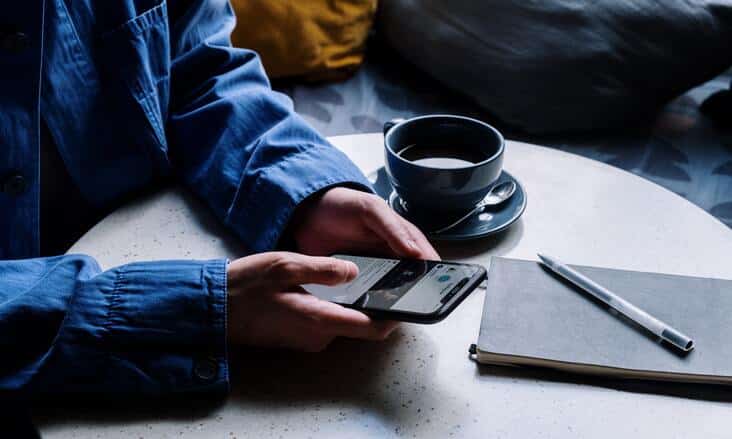 There are times when the conversation dies down. 
Most guys will panic at this point and try their best to salvage it. 
They bombard the girl with texts, hoping to get their attention.
Sadly, that will only cause the girl to drift further away.
And the guy will be labeled as desperate and needy. 
You'll want to avoid those situations at all costs.
If you ever reach that state, it'll be an uphill battle to make a comeback.
So what should you do when the conversation dies down?
18. Ask a Thought-provoking Question
This is one of my favorite ways to get a girl to respond. 
The crux of asking her a thought-provoking question – make her think of a reply.
An example would be: "Hey, what's your favorite country to visit?" 
This question requires her to think before replying to you. 
At the same time, you are evoking fond memories of a place that she enjoyed previously. 
If she shares with you, proceed to ask more about what she did.
Based on the fact that you are asking about her fond memories.
It increases the chances of her responding.
With a single thought-provoking question, you are opening doors to many more conversation topics.
The example I gave is just one of the many.
But you need to ask a question that will trigger fond memories.
And at the same time require her to put some thought before answering.
19. Send a Hilarious Image Or Video
As the saying goes, " A picture is better than a thousand words." 
That can't be more true when it comes to texting a girl. 
Texting can get dry and it becomes a tedious chore to read after some time. 
Considering that everyone's day is hectic. She can easily get tired of looking at texts all the time. 
So what should you do to spice up the conversation?
Send her a hilarious image or video and comment on it. 
Send her something she likes and finds adorable. 
If she likes cats, send her a cute cat picture. 
If she has dark humor, send her something related.  
She'll probably reply something along the lines of: "Aww, that's so cute!" and then nothing else. 
But the thing is, you're not trying to comment excessively. 
You're doing something that will lift her mood. 
By adding a touch of humor and laughs to her hectic day.
She'll then become more likely to chat and be receptive to you. 
20. Talk About Her Likes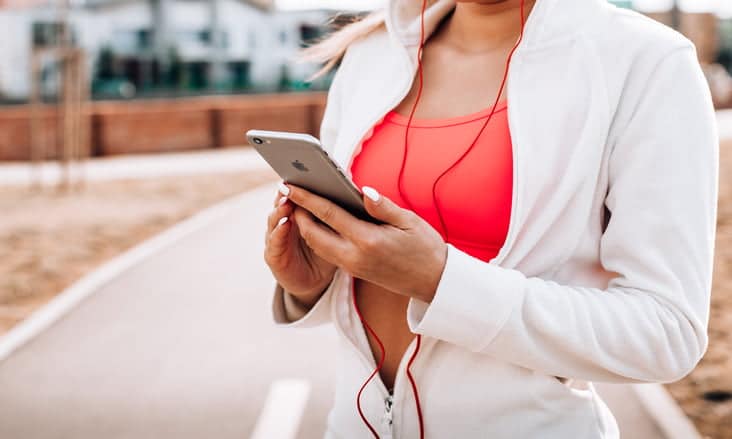 When a conversation dies, it is most likely due to a lack of interest. 
It could be the topic is not interesting to her. Or she could be preoccupied with something else. 
If you've been texting a girl for some time, you are bound to know her interests.
Grab her interest back to you by talking about her likes. 
Get her engaged and let her share some stories about it.
Is it a cliche? Yes… Is it effective? Also Yes. 
Stop your existing topic and save it for another day. 
What you need to do now is to get her attention. That is a priority!
You may have no clue about her likes.
But at least make it known that you're interested and want to know more. 
Hear her voice and comment when appropriate. 
You do not want to be the vocal one, instead, give the stage to her.
You are portraying yourself as a guy that is interested in her likes.
Here are 7 rules to keep in mind if you want to keep her interested through text.
Something To Think About
If the conversation totally dies… 
Meaning she no longer responds to you, DO NOT double text. 
If she does not even bother to reply to you anymore, it means she's not interested. 
No point pushing it and demeaning yourself in the process.
The furthest you should ever go for anyone girl is to send her a chaser text. 
Send her the only text after some time has passed.
It could be a week or two, but it's best to wait it out. 
If she does not even reply to your chaser text, move on from her.
She has expressed her intentions very clearly.
She no longer wants to keep in contact. 
Trying to force your way will not give any results other than irritating her. 
Mistakes Guys Make When Texting a Girl
These are the mistakes guys make that turn girls off.
It can destroy the initial attraction and any chances for a potential date.
21. Sense-less Messages That Has No Meaning
Messages like "How's it going?" or "What's up". 
They are the same, generic messages she gets every single day. 
Many other guys send her texts like these.
So why would your message be the special one that she is to answer?
A senseless text like that only portrays yourself in a bad light.
You're making it known you're incapable of keeping her attention. 
22. Over Texting a Girl
If you send messages too often, then trust me on this.
The girl will never be waiting for your messages. 
Because she will be sure that you are going to text her again. 
You'll become predictable and there will be no intrigue when texting you.
Be patient and wait for her response. 
Keep yourself occupied in the meantime.
You have your own life. Go lead it well!
23. Having A Deep Conversation Over Text
Messages are not created for people to know each other inside out. 
If you understand the purpose of texting, you'll know the aim is to ask her out.
Every time, when you send her a message, make sure to keep it light.
Keep the late-night talks till you meet her in person.
Every woman wants a man that she loves spending time with. 
And that is very different from typing messages on a phone.
So if the start is a boring message. Something that she does not even want to answer.
You'll be better off doing something else…
To Sum It Up
Texting a girl is an art form. 
Knowing how to text is one of the most important skills you need to master. 
From getting her interest to securing a date, it all starts from understanding what works.
Do not stress yourself too much.
After all, texting should be fun for you and her.
So warm up your thumbs, and use these strategies to set up a date with your crush!
Make sure to follow through with these tips on texting a girl you like. 
Soon enough, you'll be able to attract her without any problems!