How To Get Her Number – 4 Best Methods To Use
You approached her, okay… you've done the most difficult part. 
You two start chatting, while you try your best to gauge her interest. 
As you two hit it off, the timer already started the minute you approached her.
You want to see her again, spend more time getting to know her. 
But as she turns to leave, you realize you have yet to get her number! 
As you stumble to phrase your question, she already left.
Have you ever encountered such a situation where you ask yourself?
How exactly do I get her number? 
Strike a conversation and keep it light by flirting and teasing her. Play it cool as you ease your way to the question. Timing is key when it comes to getting her number. Make your exit at the height of the conversation and simply pass her your phone.
Why It's Important To Get Her Number 
Before we go into how to actually get her number, let's talk about why it's important. 
Yes, it's so that you can contact her again but there's actually more to that.
If a girl decided to give you her number, it shows that she has the intention to continue her interaction with you. 
It creates a connection between you both. A bridge for you to start talking. 
Only when you get her number, will you be able to schedule dates, text her, call her and know her better.
What should You Do To Get Her Number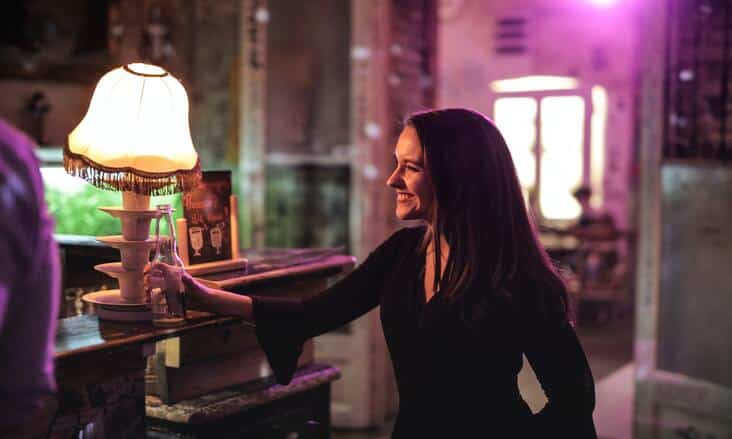 As difficult as it might sound, asking for her number is not rocket science. 
The difficulty is being elevated in your head. 
Don't think too hard about it, or you'll freeze when you actually get to ask her number.
1. Flirt and tease
For your conversation, make sure to keep it light and fun. 
Do so by adding a mix of compliments and harmless teasing. 
Or you can find something noticeable to compliment her. 
It can be the dress she's wearing, her hairstyle, or the necklace she's having around her neck. 
Find what stands out to you, and keep your compliment genuine. 
Tease her to lighten the mood and make the conversation fun. 
Once she has warmed up to you, start flirting to express your interest. 
By keeping the conversation engaging, you are lowering her guard towards you. 
Flirting is imperative to make sure she knows your interest in her.
Learn to flirt the right way and you'll build serious sexual tension.
2. Play it cool
You have her warmed up, and got her full attention. 
You made it a point to keep it light and you can tell she's enjoying your conversation. 
This is where you can ease in the question to get her number.
The trick is to play it cool. 
Keep yourself relaxed and brush off any anxiety you have, and work your charm. 
It's important to be casual when asking for her number.
You do not want to make it seem like a big deal to get her number.
Being overly cautious will only serve to scare her away. 
The last thing you want to do is to destroy the chemistry you've built up throughout the conversation!
Best Methods To Get Her number
If you've managed this far, then good job! 
You kept her at ease and you can tell that she no longer has her guard against you.
It's now the best time to get her number, but how do you do it? 
You do not want to say something weird and scare her. 
Neither do you want to miss this chance and risk not seeing her again? 
Let's delve into the best ways to get a girl's number.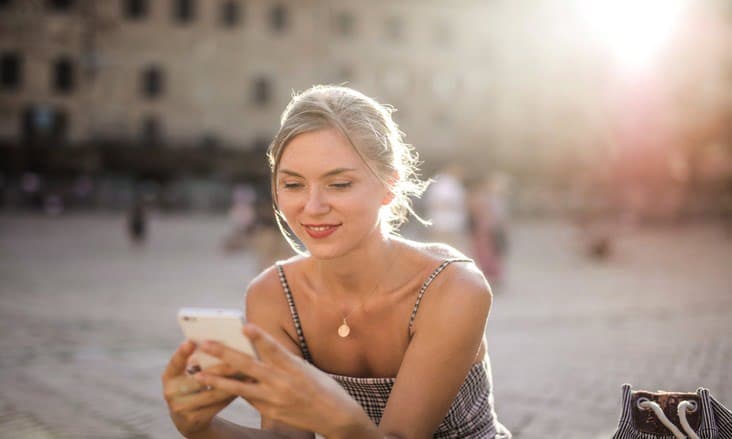 1. Hey, give me your number
This is a very direct approach to get her number. 
Instead of asking in the form of a question "Hey, can I have your number?"
It packages itself in the form of a statement. 
Putting it across in this manner: "Hey, I need your number" or "Hey, give me your number". 
You are adding a sense of urgency to the question. 
Before you leave, put it across in a confident but polite manner. 
It will definitely impress the girl as you aren't pleading or begging. 
What you're doing is being assertive, and it portrays to her that you are a confident man.
2. Pass her your phone
The best way to ask a girl for her number is one that does not require any words spoken. 
Instead of coming up with something witty, you can justify your words with action. 
When you're reaching the end of the conversation, hand over your phone. 
Make sure your phone is already unlocked and displaying the dial pad. 
You'll catch her by surprise and she'll have little time to think and process. 
To top that off, this method is suave and simple. 
This brilliant approach is suitable even for noisy places.
As no words are needed, you can use them even if you are at a concert or a bar.
3. Leave the conversation at its highest
This is a method that has a high rate of success. 
And that is to exit when the conversation is at its highest point. 
There will be a point when you're having the conversation with a girl, and it reaches its climax (No pun intended)
This happens when the conversation is going well. 
And you two start to realize there is serious chemistry going on. 
Keep her engrossed in the conversation and when it's going great… LEAVE!
When you end the conversation prematurely, you will definitely catch her by surprise. 
Let her know you're in need to go off for something urgent and ask for her number. 
Considering that she enjoyed herself, and wants to continue the chat.
You will be able to get her number without any hesitation from her end. 
4. "I'll text you"
Rather than asking for a number directly, a good option might be to sneak in your request. 
A direct question can be stressful for you and the girl. 
After talking about a topic that piqued her interest, say "I'll text you". 
Proceed to pass her your phone and then make your exit. 
You are asking for her number in the most casual way possible.
It makes it seem natural and simply a way to keep up with the conversation topic. 
Most of the time, a girl rejects the guy's advances for her number due to two reasons. 
She has zero interest in the guy. 
He makes it such a big deal that she got uncomfortable.
This method takes away the awkward exchange but delivers the same outcome.
Knowing when to walk away
It takes some courage to ask a girl for her number. 
That act itself deserves respect. But, not all advances will succeed. 
Sometimes, you'll encounter a girl that says NO. 
Keep in mind that if she refuses to give her number, then make sure to respect her decision. 
Walk away with your head held high.
NEVER beg or submit as you'll only demean yourself. 
More Online Dating Tips To Get The Girl
Online Dating is a wholly different playing field from traditional dates. Use these articles to further up your online dating skills and secure your date:
To sum it up  
There are a million methods out there for you to get a girl's number. 
Be it the direct approach or the subtle approach, you need to find what works best for you. 
There is no one way, it's what you are comfortable with that matters.
The most important is to take the initiative to approach her and strike a conversation! 
If you do not initiate, there'll be no chance for you to even get her number. 
Practice, practice, practice! 
Do not let yourself get bummed over one failure and shatter your confidence. 
It happens to all of us, even those experienced. 
Make sure to pick yourself up and don't be afraid to try again.