Attract a Girl Who Doesn't Like You – 3 Steps To See Results
"Loving a girl who doesn't like you, is like trying to fly with a broken wing."
I can't seem to think of anything more miserable than to find yourself in this situation.
Where you're head over heels for a girl, but she does not reciprocate.
You're often left wondering, how to attract a girl who doesn't like you. 
She could be a friend, a co-worker, or just an acquaintance. 
Far too often, you find yourself scrolling through her social media to catch a glimpse of her life. 
And yet she barely gives any attention to you.
Is there a way to save yourself from the wretched pain of one-sided love? 
How To Attract a Girl Who Doesn't Like You?
Take a step back and stop your advances. Constantly pushing will only make things worse. Evaluate what went wrong to make a change and put in the effort to become someone you can be proud of. With this, enter her life again and make her see your change.    
Having said that, let's look at the tell-tale signs of a girl who doesn't like you.
Signs Of a Girl Who Doesn't Like You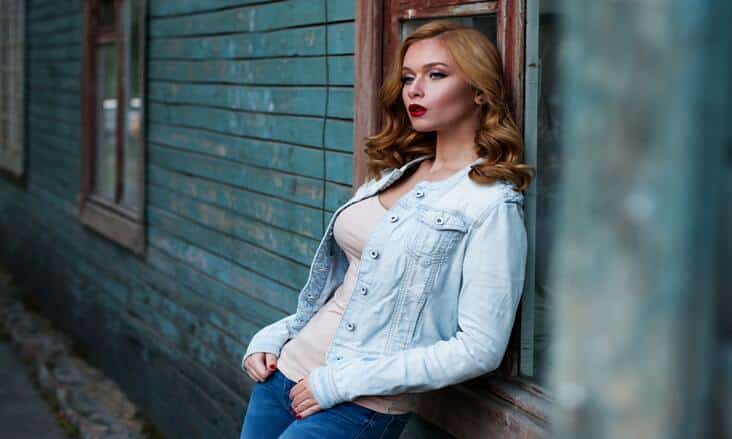 These are the hints she shows be it intentional or not; that reveal whether she has any interest. 
You need to pick up on this early so you can act on it. 
If you are oblivious and continue what you're doing, you're only walking a path of ruin.
1. Overly Formal Replies
So, you have mustered up all your courage, found an interesting mutual topic to start with.
Wrote her a long text about your last trip to Australia and how it was life-changing. 
You did all kinds of crazy stuff, and you would definitely like to go back again. 
And she replies to you with 'Cool'. 
It is a little disappointing, but you want to carry on the conversation.
So you went ahead to ask her about her dream vacation. 
Her reply is "I don't know. I have never thought about it". 
And it's not just this one time. 
Doesn't matter which topic you choose, there's always a pattern to her texts. 
She doesn't avoid your texts.
But her answers are short and simple. 
She doesn't reply to you with the same intensity. 
This clearly shows that the girl wants to be nice but is uninterested.
She has no intention of wanting to open up to you about her life either.
Overly formal replies are a huge indicator of a lack of interest.
Look back at the texts you sent her. 
If you find yourself carrying the conversation, then it's time to do something!
2. Flakiness During Meetups
But what about when meeting her in person. 
Does the girl show interest when meeting face-to-face?
Let's consider another situation.
You have texted the girl 2 days ago and decided to meet in person. 
You are about to leave your house for the meeting.
Only to get a last-minute text saying she can't make it as she has other plans. 
Needless to say, she would gladly prioritize other plans over meeting with you.
Sometimes she might agree to meet you in person.
But will be often distracted by her phone and will display a hurry to leave. 
No matter how much you mention it, she would never entertain the thought of calling your meetings a date. 
All of this goes to show that she is a girl who doesn't like you. 
When it comes to intimate relationships, her interest lies somewhere else.
3. Never Takes The Initiative 
Another red flag indicating the lack of interest.
Is when you find yourself being the only one making all the plans. 
You are the one who always texts her first. 
You are the one who always comes up with a plan to hang out. 
She might reply to you and will go along with the meetup.
But would never put an effort into initiating something on her own.
As they say, actions speak louder than words. 
Pay close attention to her actions. 
It might tell you what you don't want to listen to. 
If your love interest is not actively trying to reach out to you, it's time to admit the bitter fact. 
That as much as you are crazy about her, she is a girl who doesn't like you.
Now you know how to determine if a girl is interested. 
However, the bigger question is what can you do to change it?
How To Attract a Girl Who Doesn't Like You
You might think that it's over for a girl who doesn't like you. 
If you are to confess, you'll only get shot down. 
Here are actionable steps you can take.
To make her see you in a new light and attract a girl who doesn't like you.
Step 1. Distant Yourself From Her
Have you ever heard of the phrase; Distance Makes the Heart Grow Fonder?  
Sources state that people spend more time catching up when they have been out of contact for longer. 
It only goes to show that the claim is inherently true.
Most guys, knowing that the girl has no interest in him, will desperately try to remain in contact and continue his advances.
However, what this does is that it only irritates the girl.
You're actively lowering your worth as a guy in her eyes. 
So put a temporary stop to your advances. 
Use these 6 hacks to get her off your mind while you take a step back.
Instead of being like any other guy, take a different approach. 
When you maintain a distance and stop pursuing her, one of the two things will happen. 
Either she will find someone else, or she might realize your importance in her life and come back to you. 
Of course, this is not to say that you are to disappear from her life entirely. 
Remain in contact, but stop your advances for a girl who doesn't like you.
It is painful, but you need to better utilize your time.
And that leads us to the next step.
Step 2. Work Hard On Yourself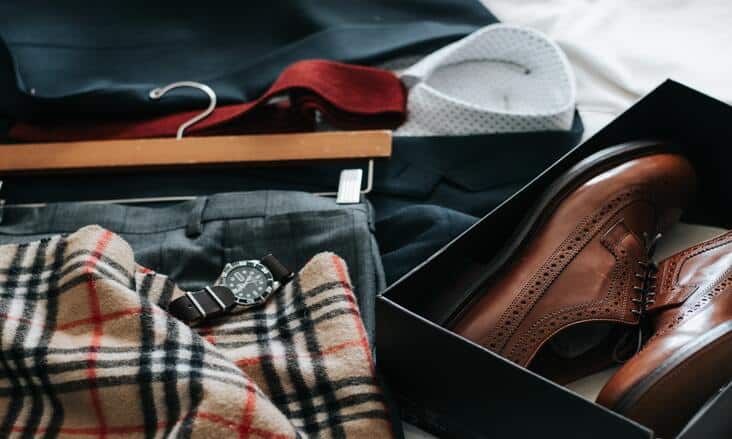 It's not enough to simply move away and create a distance. 
You need to make sure that you make full use of this time to transform yourself. 
Perhaps, you have been so focused on pursuing the girl that you have neglected yourself in the process.
During this time, you need to take a closer look at yourself.
Be brutally honest in the attributes that you want to improve on.
This is not to bring you down or to say that something is wrong. 
But we all should admit that nobody is perfect and we should continuously better ourselves.
Be it a personality trait, career goals, or you would like to work on your dressing. 
Put in the effort to work on it to present a better image.
Become someone you can be proud of. 
This will help spark the initial attraction when you re-enter her life. 
And who knows, your change might make other girls see you in a new light.
This might then open up opportunities for new love interests!
Step 3. Start From Ground Zero
You started working on yourself and seeing considerable progress. 
This is the next step to attracting the girl who doesn't like you before. 
You have to start from ground zero, meaning to start afresh. 
Forget whatever happened previously between you and her. 
Don't cling onto the fact that you and her were once close. 
Present the new you to her.
Take it as though you are meeting someone new. 
Only when you adopt such a mentality, will she see the changes you made. 
If you cling to the past, you'll see yourself spiraling back to who you were before.
Give the girl who doesn't like you a chance to know you once again. 
Start afresh the conversations, outings, late nights. 
By presenting a better version of yourself, she is bound to rethink her interest in you.  
Be confident in your changes. 
You have put in the effort, and that deserves respect and recognition. 
Remain positive, and you'll certainly nudge her in the direction of falling for you.
On a side note
What we have discussed is how to attract a girl who doesn't like you. 
You need to understand that this is different from a girl who has rejected you.
For a girl who doesn't like you, changes in your life can help to ignite the initial spark.
You are then able to create attraction to win her heart. 
But if you had previously confessed and she rejected you, more drastic measures will need to be taken to salvage the situation.
More effort would have to be in place for her to take back her initial decision.
More Dating Tips & Tricks To Get The Girl
Getting the girl to fall for you can be straightforward, but there are a lot of things you need to get right. Use these articles to further up your dating game:
To Sum It Up 
There are a ton of guys who do not see their love reciprocated with the same amount of intensity. 
One thing is for sure, you are definitely not alone. 
The important thing is to acknowledge when you encounter a girl who doesn't like you. 
Pay attention to her actions and words that'll hint towards this possibility. 
Do not get disheartened, as realizing it early on is a blessing in disguise. 
This allows you to take action to change the outcome. 
Stop the advances that see no return and instead focus your energy to better yourself. 
With that, you'll be on your way to attract the girl who doesn't like you. 
It might be tough, but know that no outcome is fixed.
It all depends on how much effort you are willing to put in for a change!