Get a Girl To Like You Again – 3 Steps To See Results
Relationships are never a straight line.
There are always ups and downs when it comes to the two parties involved.  
Are you currently going through a phase where a girl who liked you in the past is no longer interested? 
Or you were in a relationship that ended, and you're trying to get the girl to like you again?
Either way, if you have regrets and want to get a girl to like you again, then this article is for you. 
So how to get a girl to like you again?
To get a girl to like you again, take a step back to evaluate the whole picture. Channel your efforts to better yourself and get back on your feet. When ready, approach her once again. Make your second chance count, and do everything to make it right. 
Step 1: Take a Step Back
When things between you and her go sideways.
It's better to take a step back and take some time off to process your thoughts. 
Let's say things ended badly between you two, ask yourself this… what have you been doing? 
Have you been constantly seeking her out to apologize?
Or have you been desperately getting her to come back to your side?
Do you think actions like these will get the girl to like you again? 
Contrary to salvaging the situation, you are going to irritate her even more. 
When the events are still fresh, it takes time to recover.
She needs time to cool down, and come to terms with what happened! 
If you blindly push forward. you're only trying in desperation.
And that'll lead to more misunderstandings and annoyance.  
Take a step back so you can evaluate the whole picture calmly. 
This is important as it'll provide you with a fresh perspective and help you set things right! 
Understand What Went Wrong The First Time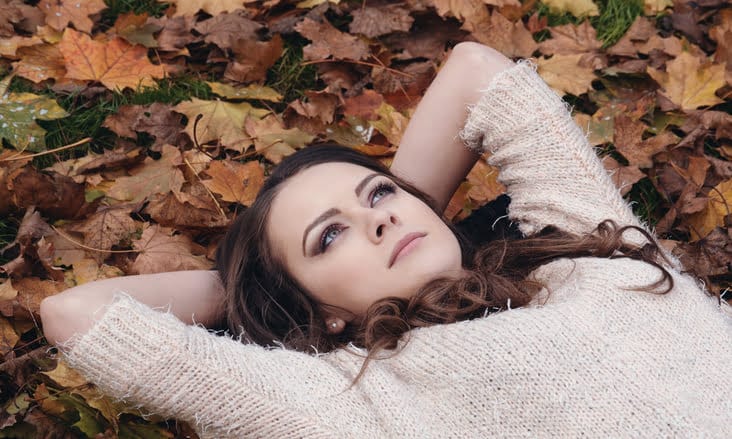 Now that you've taken a step back, use this time to understand the root cause of the issue.
It's common for anyone to not be able to see the reason as to why she lost attraction when they're caught in the situation.
Revisit the series of events with an open mind to understand what went wrong.  
While you want the girl to like you again, it takes two hands to clap. 
If you want to get her back, you need to be brutally honest with yourself.
That means no justifying that it's her fault for not being interested.
Neither should you take it upon yourself, and start the self-blame. 
Be neutral and look at it from the eyes of a third party. 
Think about what happened that drove the relationship to this state.
Give Her Some Space
You want to persist on… to approach her every day. 
But that's actually the worst thing you can do to get a girl to like you again.
Blind persistence at this point will only drive her further away.
Memories are fresh and the wounds are new. 
Give her some space, and let things cool off.
Keep in mind… when a woman makes her choice to leave.
The current you have become someone she can no longer love. 
If you choose to stay the same, you'll never get the girl to like you again.
Give her the time and space she needs. 
For bad memories to simmer down, and good memories to resurface. 
Work On Yourself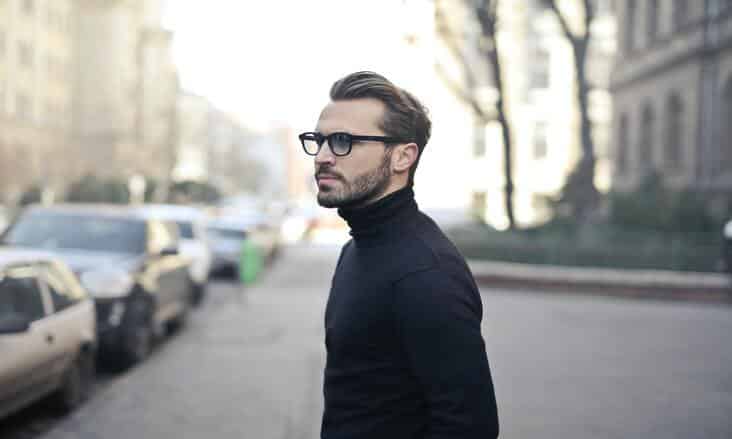 So you realized what went wrong.
Now's the best time to make changes to set things on the right track.
Rather than dwell in sadness, use it to fuel your motivation to better yourself! 
Work hard to become a better version of yourself.
Isolate the characteristics that made her walk away, and work to improve them. 
When someone is at the end of the line, it's where miracles happen with sheer willpower. 
In time, the efforts you put in will allow her to see the change in you.
Step 2: Make The Girl Think About You
You realized the core problem and working hard to improve yourself. 
The next phase is the preparation needed to get the girl to like you again. 
Previously while trying hard to get her back, she took it for granted that you'll be there. 
To have a chance to get the girl to like you again, you need to make her think about you.
Check out these tips on how you can make a woman miss you.
She needs to realize your importance!
Let Her Know You Are Fine Without Her
You've been in hell for long enough.
It's now time… to get your life back on track. 
Once you're able to do this, you need to show it to her. 
There are many ways you can do this; it can be through social media, or by word of mouth. 
Go ahead and post that snapshot from the party you attended; to show her how your life has evolved. 
Don't forget, this is not a facade. You are getting back on your feet! 
So this applies even if you meet her in person. 
Go out and have a great time, try not to let her presence affect you.
No More Bashing Your Ego
That is not to say you should ignore her totally. 
In fact, you should remain in contact from time to time. 
You can still contact her, can still check on her to know if she's well. 
For the girl to like you again, the important thing is self-restraint! 
Even while talking to her, NEVER go back to being desperate and beg for her attention. 
No more demeaning yourself just so you can get the girl to like you again.
Remember this… You are standing alongside her as an equal.
Be 100% sure you are not giving out the desperate vibe.
If you still can't control yourself; it's not the time to be talking to her yet. 
Once you accomplish this, she'll know you are still interested in being in contact with her. 
But this time, not at the cost of your dignity.
Make Sure You Mean Something To Her
Despite all that you've done, there is one more thing – You need to gauge her interest! 
Does she still have feelings for you? 
Does she still treat you differently from everyone else? 
You need to realize that for a girl to like you again, it'll only work if she retains a certain interest. 
If she caught feelings for someone else or has totally moved on; then it's no longer possible.
If she can move on so quickly, means her feelings were never that strong in the first place. 
You need to make sure you still mean something in her heart. 
Here are 20 ways you can use to tell if the girl likes you.
Only then, will the actions you take be effective. 
Once you've ascertained that, you are now ready to take action and get the girl to like you again.
Step 3: Get The Girl To Like You Again
You've made the effort to see a change in yourself.
You're no longer the same guy you were before. 
Preparation was also done to set up the stage. 
Now… it's time for you to put it into action; to get the girl to like you again.
You must be wondering, how to attract a girl who lost interest? Here's how!
Approach Her Slowly
When the time is ripe, you need to approach and enter her life once again. 
But the important thing to note is to do it SLOWLY… 
Don't simply rush into things. 
When she's around, start with a casual hello to kick things off. 
If she replies positively, then proceed to have a short conversation. 
Keep the topics light and fun, but steer clear of talking about the past. 
Get her familiar with you again, and let her see the changes you've made. 
After she gets comfortable, you can even ask her out for a casual hangout.
It may be in a group setting or even be just the two of you. 
You might have noticed, the key is to ramp things up at a steady but assured pace. 
Play Hard To Get
You've done to the best you can and finally got her to go out with you again. 
This doesn't mean that you are to become desperate and beg her to come back to you. NEVER do that!
On the contrary, you should play hard to get.
Do so by NOT making it too easy for her.
Remember… people don't usually value things that come too easy to them.
So treat her as an equal and make her work for it!
Prioritize yourself first before attending to her. 
This will send a clear signal that you are no longer the needy person you were before.
You might be wondering, won't doing this push her away? 
Continue to show your interest but make it known that you have other priorities.  
Once you find the balance, it'll work wonders to get the girl to like you again.
Make It Right This Time 
So, you did everything right and finally got the girl to like you back again. 
Congrats! You've achieved something many can only dream about.
But it is far from being over.
Sources suggest that it takes a lot of effort to maintain a relationship and to keep the flame of romance alive.
You've got your second chance, you managed to get her to like you again. 
So what's next… 
Do everything that you would in a new relationship. 
Take her on dates, go to the movies, share romantic moments, and get to know her all over again!
Avoid the unpleasant topics from the past, and treat it as a fresh start for both of you. 
Remember the lesson learned, and NEVER repeat the same mistakes.
This is the time to reveal the new and improved version of yourself.
Just because you're together doesn't mean you should go back to your old ways.
Kick the bad and retain the good. 
Continue to work on yourself to be even better, as that will be the key to attracting her.
More Dating Tips & Tricks To Get The Girl
Getting the girl to fall for you can be straightforward, but there are a lot of things you need to get right. Use these articles to further up your dating game:
To sum it up 
It is painful to lose someone that you love. 
But know this… nobody is perfect and everyone makes mistakes. 
Stop beating yourself up over the mistakes you made that made her lose interest. 
No matter how bleak it seems, there is still a chance to get the girl to like you again.
I shall be honest… it'll be a bumpy ride and you'll need to put in a lot of effort and patience.
But if you really want her back, and are willing to work hard to change for the better, it is possible!
The advice in this article serves as a guide for you every step of the way.
Use it to maximize your chances to get a girl to like you again.
You might be feeling at your lowest.
But be positive and believe in your efforts and sheer will. 
Good luck!